A few weeks ago I accepted a new job role, and I can't wait to get started. I think I have mentioned before on this blog that I origianl trained as a scientist and for a time worked in a science lab before moving on to networks.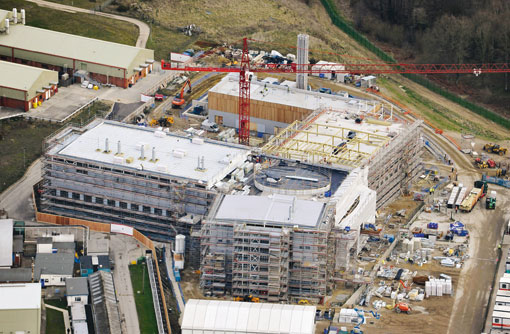 Well I am now going back in to the lab, but this time to help grow and develop there network through a large restructuring project, that will see the building of several world leading laboratory buildings and a through overhaul of the entire site. And the best part about it is I will have a major role in all of it. 🙂 With lots of hands on across lots of different network technologies, and while some are things I have experience with there are a few new ones as well to get my teeth in to 🙂
So after a fairly mundane year as far as networking has gone, I think getting back in to it will really give me the motivation to get back  studying and learning it all. Last year has not been standing still by any means, but has been a little slow in terms of networking.
To head up the network on one of the world leading laboratories for study of animal diseases is really a dream job for me, combining both of my hobbies in to one. All the hard work of the last 5 or so years really playing off..
Once I have started the role and settled in I will be posting a few more details about the position and where I can what things I am getting up to.